searching for melancholy through the Balkan & Mediterranean
This summer, Belgian violonist and composer Wouter Vandenabeele travels to the Balkans, Greece, South Italy, Catalonia, Andalusia and Galicia, searching for the melancholic soul in music. During three months he and other travel companions will reach out to local musicians and get in dialogue with minority groups.
Melancholy connects people throughout the ages and cultures. Its ambivalent nature is characteristic: sorrow accompanied by comfort or hope, pain accompanied by beauty or joy. In this Hiraeth project, we are therefore floating on the melancholy that can be found as an atmosphere in just about all musical cultures, but which is mainly characteristic of the southern European musical cultures (Saudade, Flamenco blues, Balkan music, etc.). This music refers to a bittersweet longing for something hopeful that is absent and can never be fully present.
Let's meet the international musicians
Video
Cristina Vetrone sings the melancholy of Napels.
a homesickness for a place you can no longer return to, or that was never was; a feeling of nostalgia or yearning for something that no longer exists
Ghent (Belgium)
departure
Sunday 26 June 2022
Tübingen (Germany)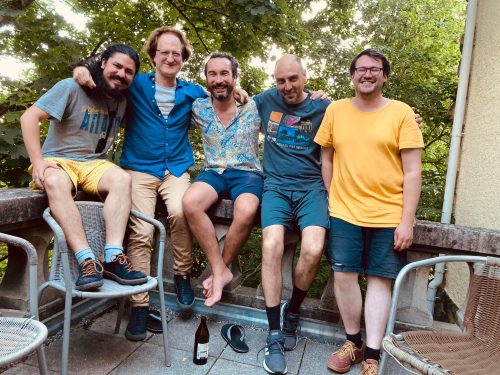 Monday 27 June 2022
Slovenia
Kranj - Ljubljana - Lasko - Šišan

Monday 27 June - Wednesday 6 July 2022
Croatia
Pazin - Pula
Wednesday 6 July 2022 - Tuesday 12 July 2022
Bosnia
Mostar - Sarajevo
Tuesday 12 July - Sunday 17 July 2022
Albania
Gjirokastër - Durrës - Sarandë
Sunday 17 July - Saturday 23 July 2022
Thessaloniki (Greece)
Pélla - Xanthe - Stavroupoli - Nea Filadelfeia
Saturday 23 - Tuesday 30 July 2022
Puglia (Italy)
Manduria - San Marzano di San Giuseppe - Lecce

Tuesday 30 July - Friday 5 August 2022
Sicilia (Italy)
Frazzanò - Barcellona-Pozzo Di Gotto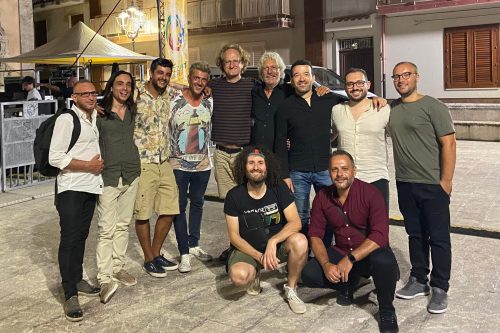 Friday 5 - Sunday 7 August 2022
Sunday 21 August -
Calabria (Italy)
San Marco Argentano - Firmo
Sunday 7 - Wednesday 10 August 2022
Napoli (Italy)
Sardegna (Italy)
Talavà - Torpè
Saturday 13 -  Saturday 20 August 2022
Do you want to support the project? You can make a donation to the account number BE712900 1660 1569 mentioning 'Hiraeth'. All support is welcome. Thanks a lot!